Shutterstock
Lake Bluff History Museum recently issued the following announcement.
Camp Meetings, Chautauquas, Artists and Anarchists, the last of three docent-led walking tours hosted by the Museum in 2019, takes place Sunday September 15. Tours depart from the Lake Bluff Union Church, 525 E. Prospect Ave. starting at 1:00 and run about 90 minutes.
This tour covers much of the area developed in the late 1800s by the Camp Meeting Association and provides history on the Camp Meetings, the Chautauqua Movement, and a period in the early 1900s when Lake Bluff was a destination attracting an eclectic mix of writers, poets, musicians, artists and anarchists.
The Camp Meeting drew thousands to Lake Bluff every summer, starting in 1875 and ending in 1899. Located in Lake Bluff because the railroad provided easy access from Chicago, it was established to provide educational assemblies, concerts, and recreational activities for its visitors.
When: Sunday, September 15, 2019 starting at 1 pm
Where: Start at The Lake Bluff Union Church
525 E. Prospect Avenue in Lake Bluff.
Cost: $10 per tour
Tickets: Purchase your tickets by clicking the Buy Now button below. Advance purchase is recommended.
Original source can be found here.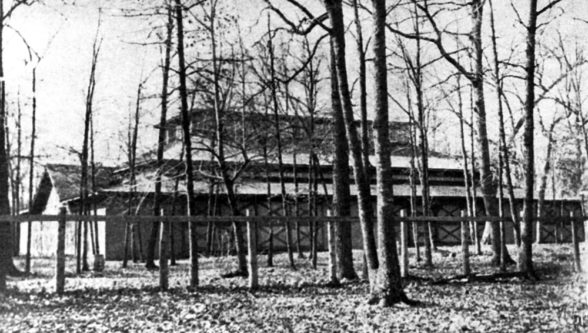 Source: Lake Bluff History Museum