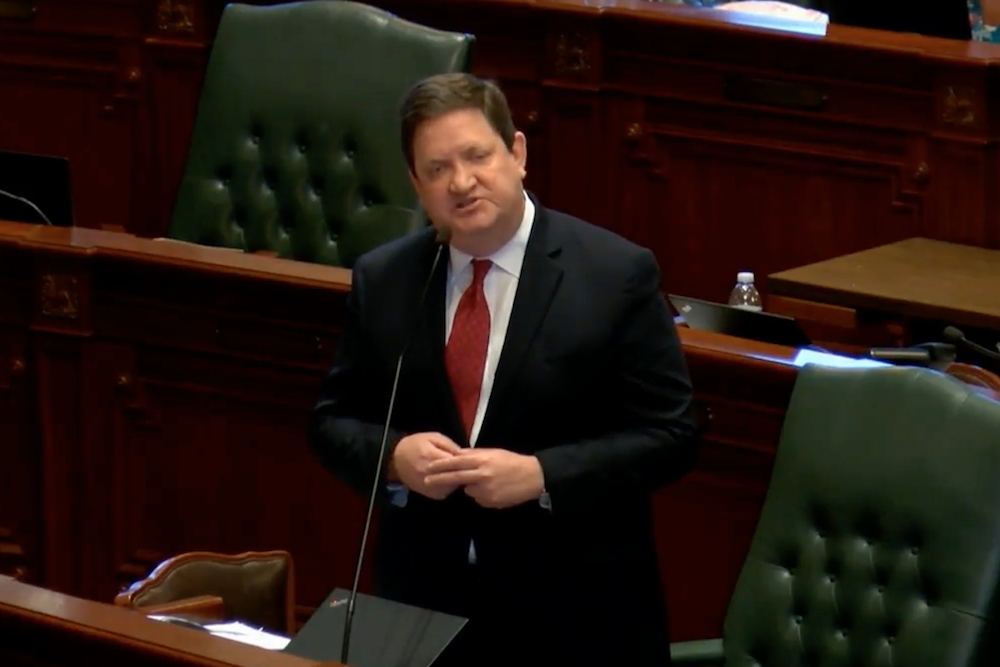 Illinois state Rep. David McSweeney (R-Barrington Hills)
Illinois state Rep. David McSweeney (R-Barrington Hills) leaves little to the imagination in stating his opinion of red-light cameras.
"Red-light cameras are an invitation for corruption and greed and have no place in our state," McSweeney said in a post to Facebook. "They're simply being used to raise additional revenue. That's why I'm leading the bipartisan effort to ban red light-cameras in Illinois."
Long one of the loudest critics of the practice, McSweeney has seen support for the proposed ban grow among legislators across the aisle amid a federal corruption probe tied to SafeSpeed LLC, one of the largest red-light camera operators in the state. McSweeney argues that the mere thought of such corruption is even harder to stomach when one stops to consider the cameras were never needed in the first place.

Illinois state Sen. Martin Sandoval (D-Chicago)
"Studies have shown that it does not improve safety," McSweeney recently told Capital News Illinois. "In fact, it increases rear-end collisions. So, this is really a revenue grab by local governments."
McSweeney has introduced several bills to ban the devices, including one in 2015 that actually passed the House before stalling in the senate. More recently, he filed House Bill 323, which has since gained the support of Democratic colleagues Rita Mayfield (D-Waukegan) and Sam Yingling (D-Grayslake).
Earlier this month, FBI agents raided the home and office of veteran state Sen. Martin Sandoval (D-Chicago) over his alleged dealings with SafeSpeed. Until recently, Sandoval served as chairman of the powerful Senate Transportation Committee.
Just two years ago, the Chicago Tribune reported that Sandoval personally intervened with the Illinois Department of Transportation (IDOT) on behalf of SafeSpeed in getting a red-light camera installed at an intersection after the move had earlier been denied by IDOT.