Illinois state Rep. David McSweeney (R-Barrington)
Illinois state Rep. David McSweeney (R-Barrington) says there is plenty of blame to go around for an outmigration crisis that has seen the state's population decline in each of the last six years.
"High taxes are driving people out of Illinois," McSweeney told the Lake County Gazette. "We need to cut taxes, not raise them. It's sad that 'Never Trumper' phonies like [Illinois House Republican Leader] Jim Durkin (R-Western Springs) continue to raise our taxes."
McSweeney laments that the numbers only get worse, with Illinois Policy Institute now reporting that over the last decade the state has lost more residents than any other in the U.S. In McSweeney's view, it all goes back to the state's out-of-control tax system.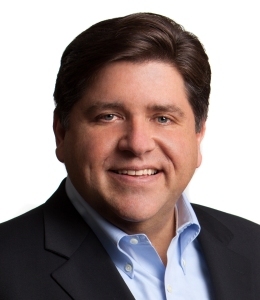 Illinois Gov. J.B. Pritzker
"Illinois' population decline is getting worse," McSweeney said in a recent post to Facebook. "Bipartisan 'leaders' in Springfield need to get their act together. It's time to rein in government spending and reform our broken public employee pension systems. We need to cut taxes now."
McSweeney has been adamant in his stance against Gov. J.B. Pritzker's proposed progressive income tax. The measure is slated to appear on the ballot this year in the form of a referendum question.
"The progressive tax would eventually be another tax on middle-class families," McSweeney previously posted on Facebook. "J.B. Pritzker and his progressive friends continue to try to raise taxes on Illinois families. Let's keep families in Illinois and cut taxes now."
Throughout his seven years in Springfield, McSweeney has prided himself on a claim of having never voted in favor of a tax hike.
He recently launched the website "Cut Illinois Taxes Now," which bills itself as "working to bring awareness to the citizens of Illinois about just how much they pay in taxes – property, gas, income, and more – and show how those taxes hurt the working families of Illinois."